How to Upload Signature to PDF for Free
There are a couple of ways to upload your signature to a PDF for free. Using these services make e-signature easy and fast for PDF documents such as contract, agreement, and so on.
Using the Adobe Acrobat reader
Uploading a signature to a PDF is easy when you use Adobe Acrobat Reader. The app's Fill & Sign feature lets you add a signature to a PDF in easy steps.
Open your PDF using Adobe Acrobat Reader and click the Sign yourself icon: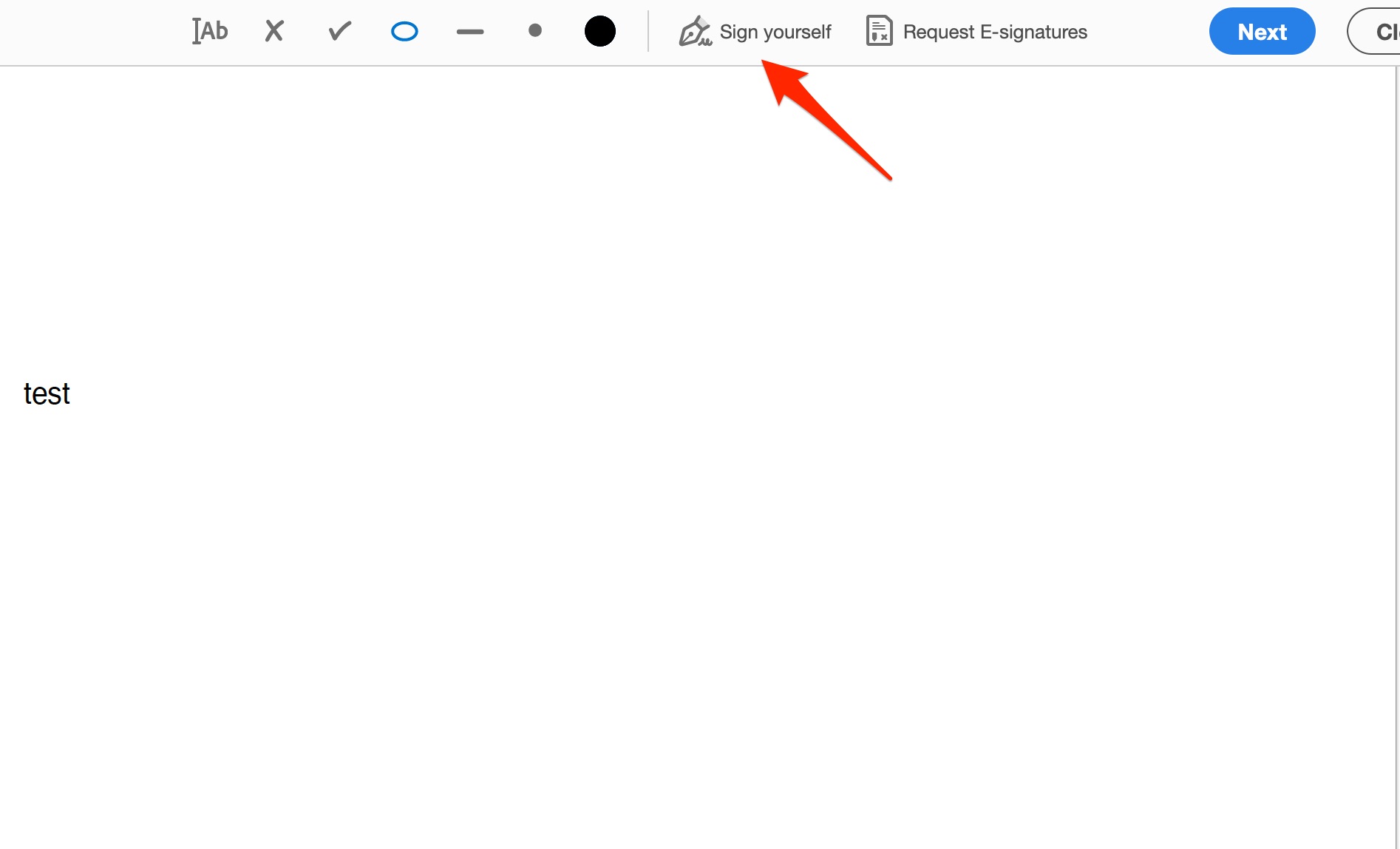 If you're on a Mac, you can do it using a touchpad or trackpad. In Windows, you can draw a signature with your mouse or a stylus: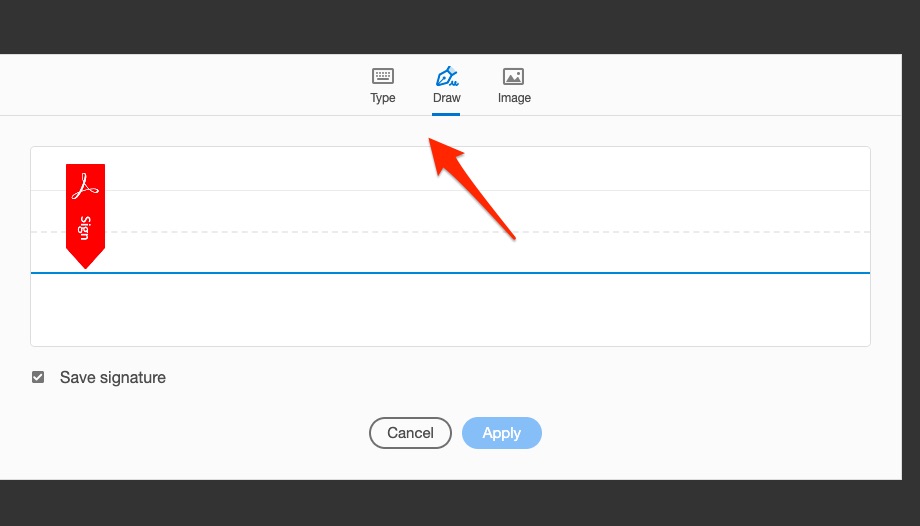 Drag and drop your signature to the position needed: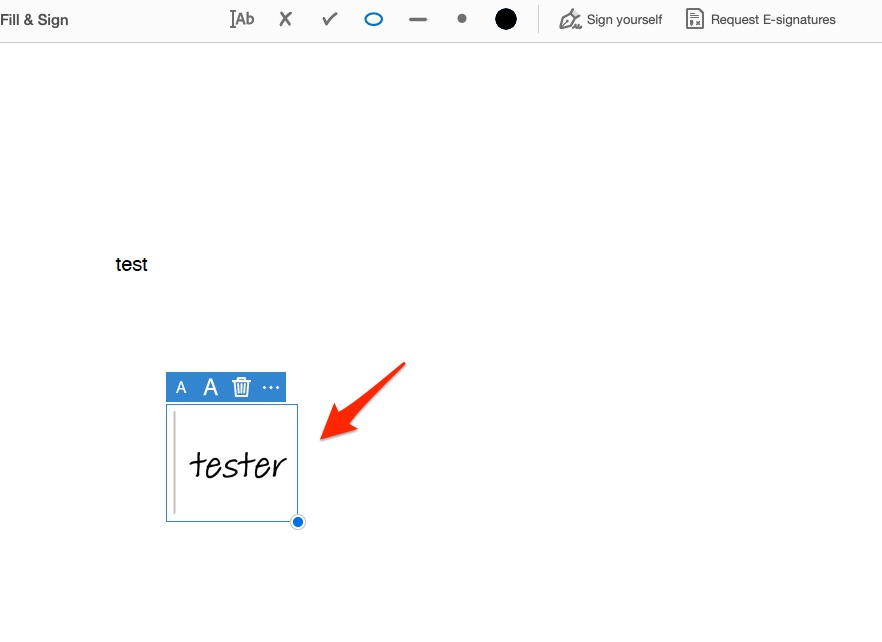 Using the Preview app
You can also add a signature to a PDF in the Windows or macOS version of the Preview app. This free software lets you open a PDF and then perform a variety of other actions.
Open your PDF using Preview and click Toosl->Annotate->Signature->Manage Signatures: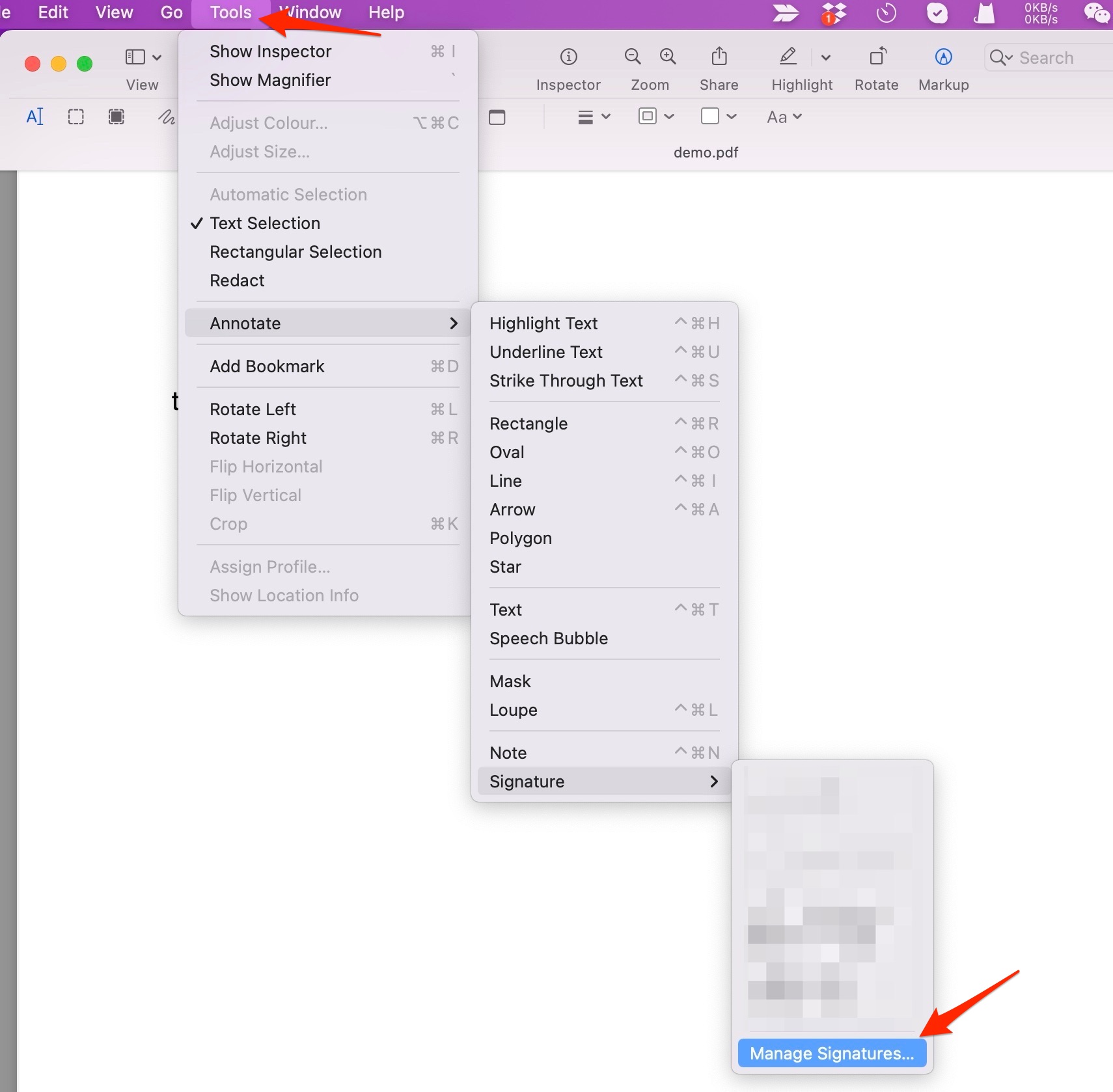 Select `Create Signature from the dropdown menu: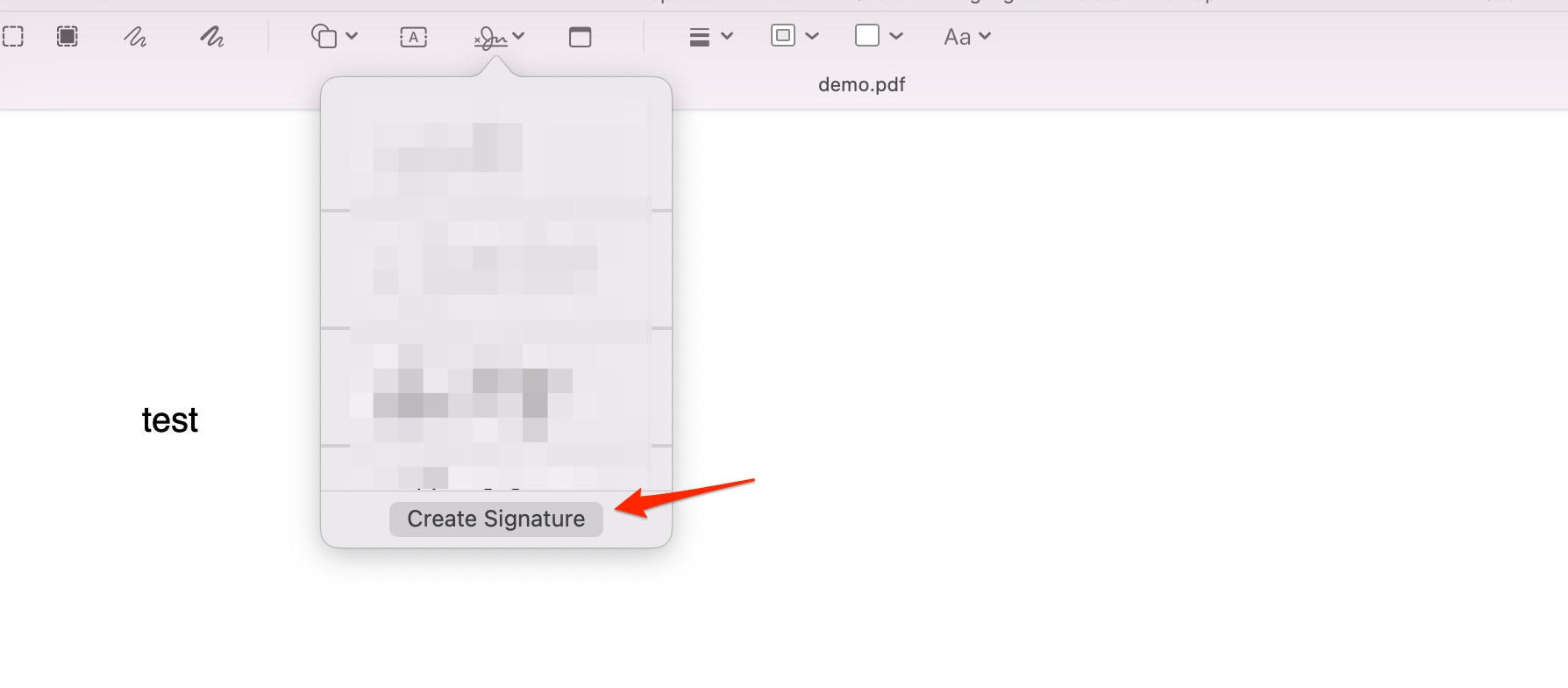 You can choose from the following: Trackpad and Camera: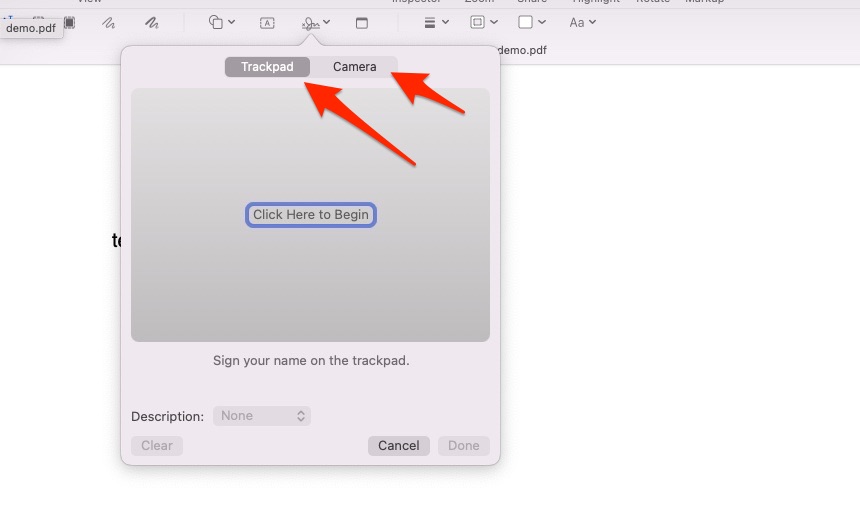 Using DocFly online service
One of the most convenient ways to add a signature to a PDF is online service because you do not need any tools installed on your computer. DocFly is one of the services that provide PDF signatures for free.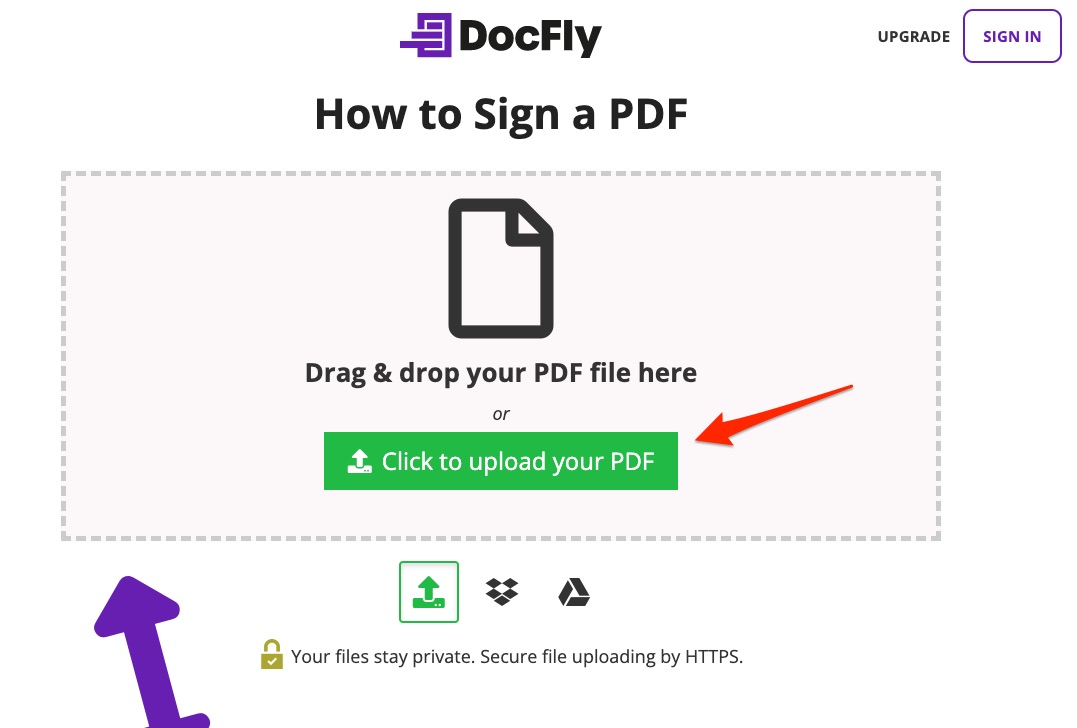 Choose the Signature option when your PDF is uploaded successfully: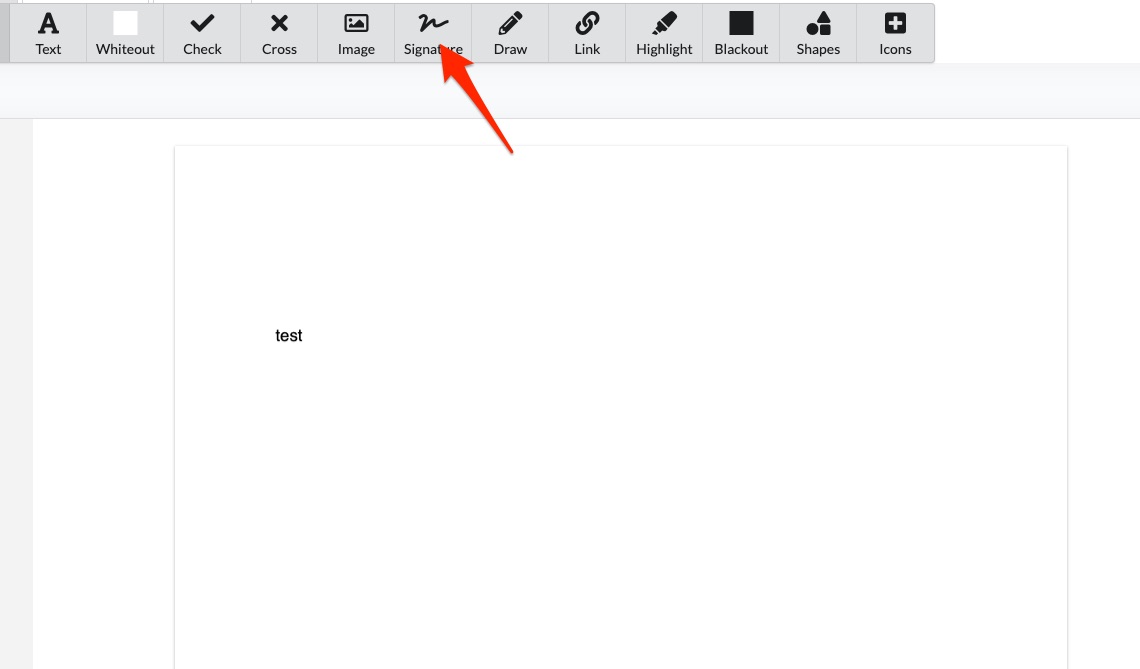 You will be prompted to create a signature using a few options: Type, Draw, and Upload.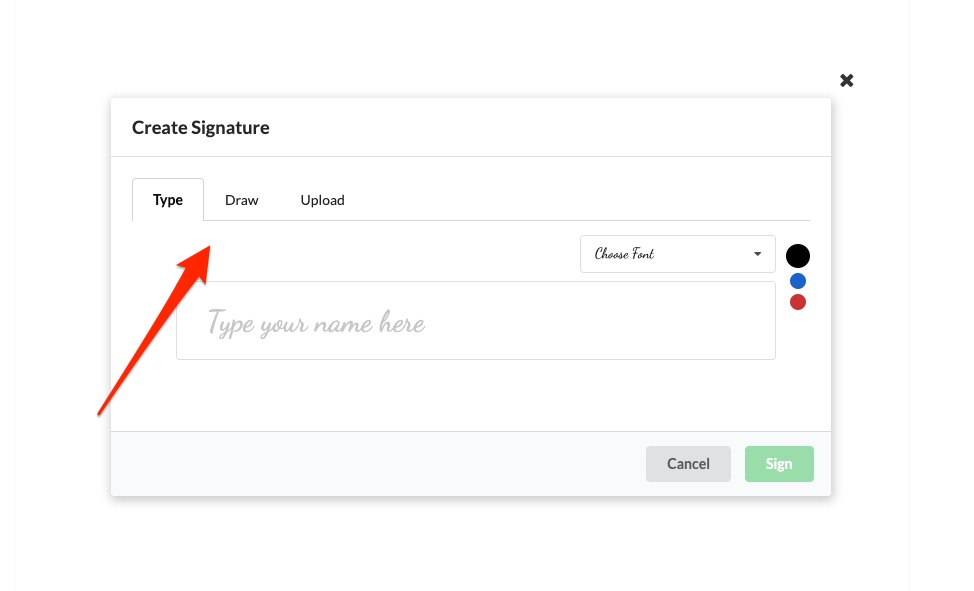 The end
For those who want a bit more control over their digital signature, there are also third-party applications, but most of them are not free. With this program, you can customize your signature's font size, color, and shape. Also, it offers a handy image signature feature that removes the background of your signature to make it more legible.