The Complete Guide to PDF Candy
What is PDF Candy
Designed by Icecream Apps, PDF Candy is an online PDF tool that converts files between PDF and 20+ other formats. In addition it provides 47 online tools to process PDF: edit, split, merge, compress and much more. For example, the application is able to help you encrypt your PDFs and edit their metadata. Its OCR technology turns scanned PDFs into editable text documents. The application is also capable of extracting images from your PDFs.
What Can You Do with PDF Candy
You can perform tons of tasks with PDF Candy, we will try our best to summarize what you can do with PDF Candy in this section.
File converter: The primary goal of PDF Canday is to help its users to convert files to PDF format as well as converting other file formats back to PDF format. You can also use the tool to convert a DOC, DOCX, or JPG file to a PDF file. It is also possible to convert XLS, RTF, and TIFF files to PDFs.
File editing: PDF Candy can perform basic editing functions, such as cropping and resizing images.
File processing: You can split and merge files.
Batch process: One of the most useful features of PDF Candy is its ability to perform batch processing. This allows you to convert multiple files at a time.
Passport projected documents: PDF Candy includes the ability to add passwords to your documents.
PDF encryption: The application can also be used to encrypt PDF files, which helps prevent unauthorized users from editing them.
OCR: PDF Candy's OCR feature can turn scanned PDFs into searchable text documents.
Watermarks: The application is also capable of adding watermarks to your PDFs.
Background remover: The application is able to remove backgrounds from PDF files.
How to Use PDF Candy
PDF Candy has a simple interface, making it easy for novice users to use the application. Its main page features an action button, which allows you to add files from your desktop, or upload them from a third-party service. You can also add favorite files. Its icon is clearly outlined, which demonstrates the features it can perform: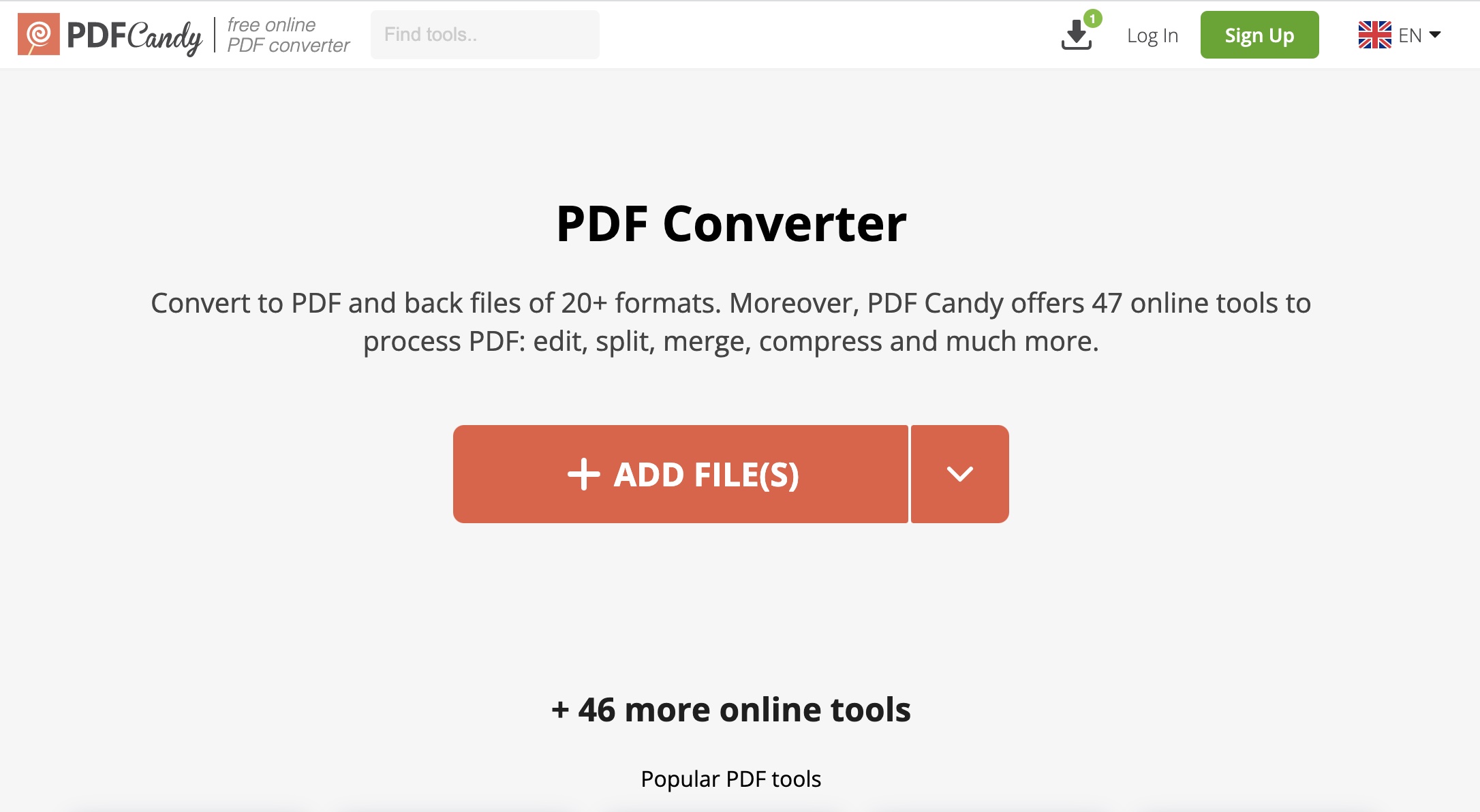 The End
PDF Candy is not free, but it is still worth a look. It costs $6 monthly, or $48 per year. You can also choose to buy a lifetime license that gives you access to all the tools in the application. The application is a legitimate piece of software, and you don't have to worry about malware or viruses. The tool has a modern, white and dark interface, which is easy to navigate. It does not take up much space on your computer, and you can run it while other applications are open. The program also offers free updates.
While it is true that PDF Candy has a few cool features, its main purpose is to convert PDF files to other formats. Its tools are easy to use, and the PDF Candy toolkit is ad-free. If you download the desktop version of PDF Candy, it can be used offline, so you can work on a document even if your computer is not connected to the internet.